Your sprinkler system is an invaluable tool in keeping your lawn, garden and general landscape looking great. Instead of having to stand and manually water everything for hours at a time, a sprinkler system will take care of it for you, all the while providing even distribution of moisture. When it's not working properly, however, it can cause damage to your landscape and frustration for you, the owner.
Fitzgerald Sprinkler Repair, Inc. is your expert resource for the repair and installation of lawn sprinklers in Bryan County, GA and Chatham County, GA. If your system isn't delivering water properly, not abiding watering cycles or not working altogether, we'll be the ones to set things straight. And, if you're looking to leverage the benefits of a modern sprinkler system, we'll make sure it's installed to perfection.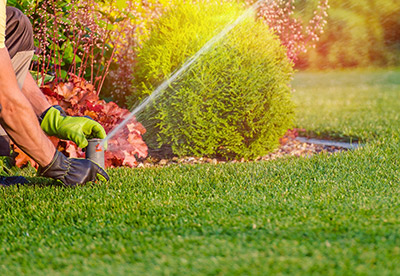 Sprinkler Repair
Problems with sprinkler systems can be multifaceted. Issues with electrical, plumbing or the sprinkler heads themselves can all inhibit function and leave owners confused about the true nature of the problem. Our techs make sure everything is fully assessed on-site, so we can provide a definitive answer to your questions and a real solution to the problem.
Because we have experience in dealing with all types of sprinkler system in Bryan County, GA and Chatham County, GA, there's no problem that can't be solved by our techs. We arrive ready to handle wiring issues, plumbing problems and more, to restore the functionality of your system once again. We even test and monitor the repaired system before we leave your property to ensure it's up to spec.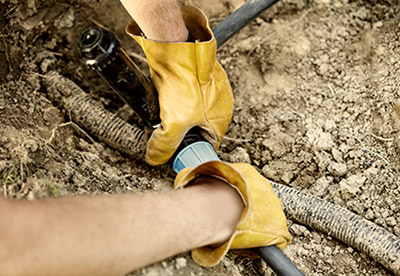 Sprinkler Installation
Whether you're upgrading from an outdated sprinkler system to something newer, or you're installing a system for the very first time, Fitzgerald Sprinkler Repair, Inc. is ready to help. We facilitate sprinkler installations of all types and sizes, to give your landscape comprehensive coverage. We specialize in custom installations and take great pride in handling every job with quickness, accuracy and thoroughness.
For more information about our sprinkler repair and installation capabilities, get in touch with us today by calling 912-313-4245. We welcome residential and commercial jobs alike.